Ask and It shall be done!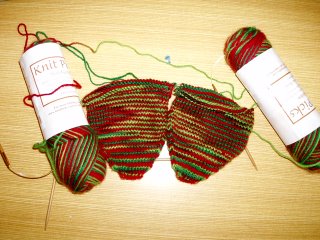 There I was, surfing though some blogs and came across the
Jaywalker KAL
web page and wombled through it and found all sorts of
people
on it :) .
There was I was thinking to myself - "I need a Toe-up pattern for that" and BLINK!
Natalia Knits
had sorted it out for me! So that's what I will be doing.
I have already started a pair in some lush Knitpicks yarn. They are so lush!