As promised
Pics of the socks, basking in the glorious day we've had here today.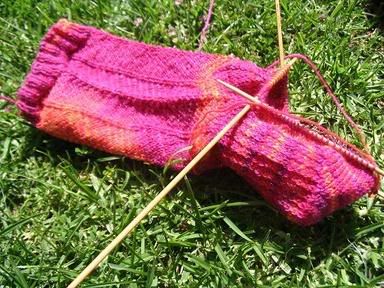 There has been some pooling and flashing with the Lorna's Laces, so I manuevered the pattern to put the 'flash' along the instep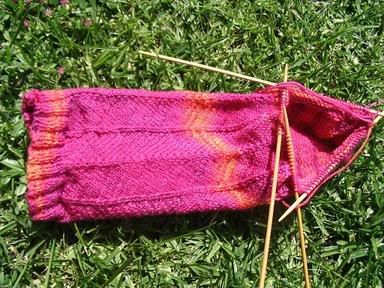 And the pooling down the back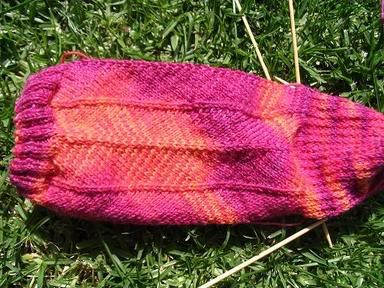 And being the totally-unable-to-stick-to-one-thing-at-a-time gal that I am, I'm already thinking about the next socks. Probably some footlets (as per Alison at the Blue Blog), I have a small skein of a yarn I want to use, and thought the anklets would be ideal.

I've also set us up a Frappr! account, so that we can see where we all are!!